Italy is one of the most beautiful, diverse, and enlightening countries in the world. So rich with an abundance of history and culture, Italy offers so much to see and do while in this enchanting country. Whether this is your first trip to Italy or your tenth, you will always leave with something special in your heart.
Our goal is to provide you with unique, intellectually stimulating tours in the most famous Italian art cities:
Rome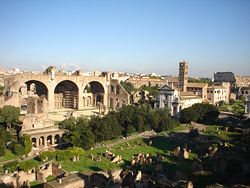 Rome is a fascinating city: it has been given a total face lift for the Millennium Jubilee and it shines! Also know as the "Eternal City", Rome boasts some of the most stunning and beautiful architecture, art, culture and history in the world. Once in Rome there are many things to see and do. The Vatican, which is the home to the Pope, St. Peter's Basilica and the Sistine Chapel is a must on your to do list. Also enjoy the greatest architectural inheritance of Ancient Rome has to offer, The Colosseum. But of all Ancient Rome's great buildings only the Pantheon, remains intact to its fullest form. Along with all these wonderful sites, there are still many more attractions tourist can visit. Rome has a numerous amount of Museums, churches, art galleries and catacombs that you may find very interesting. Culturally, the city is second to none, with new attractions blending in with revamped archeological sites and parks.
In summer, most Romans head for the hill towns of the Castelli Romani, noted for their villas, gardens and inns. The dolce vita lifestyle still lingers on in these fabled wine-growing hills south of Rome.

If this is your first visit we will make sure you fall in love with Rome by walking through the Forum at sunset, descending into Nero's Golden Home, biking on the Appian Way and dreaming in the Galleria Borghese (and on, and on, and on !). If this is your hundredth visit we will do our best to prove to you that you are far from having seen it all!



Shopping in Rome


The most famous fashion streets in Rome is Via Condotti. Today it is one of the most elegant streets in the world, lined with the shops of the most famous fashion labels such as Bulgari, who opened his "atelier" here in 1905, Hermés, Cartier, Ferragamo and Battistoni, a historical Roman atelier of male tailored fashion that was a favorite of the Duke of Windsor.



Events in Rome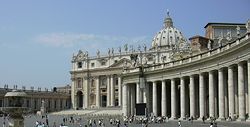 Birth of Rome celebrations: Romans celebrate the birth of their city by covering the Aventine Hill with long-burning candles. The 21st of April.




Restaurants in Rome
AGATA E ROMEO Restaurant
One of the most charming places near the Vittorio Emanuele Monument is this striking duplex restaurant done up in turn-of-the-20th-century Liberty style. You'll enjoy the creative cuisine of Romeo (who manages the dining room) and his wife, Agata (who prepares her own version of sophisticated Roman food). There's a charming wine cellar with a wide choice of international and domestic wines.




Florence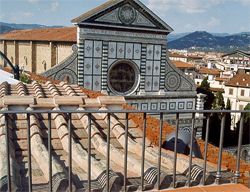 The capital of Tuscany, the birthplace of the Renaissance. Florence, known for its one of a kind culture and history, has some of the most wonderful art and architecture you will ever see. Through Florence's unrivalled artists, do we really know the renaissance and it's culture. Witness the beauty of Michelangelo's world known David, Botticelli's Birth of Venus, and or Brunelleschi's dome on the Duomo. There are also a number of museums, art galleries and basilica's that display the treasures of Florence like no other country has. The backdrop to its wealth of artistic and architectural heritage are elegant and refined streets and squares that give them impression of being on a medieval or renaissance stage set.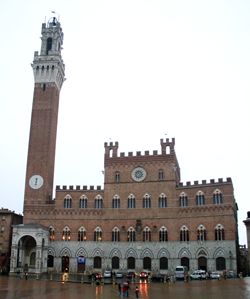 This is equally true of all towns in Tuscany: Siena with its famous Piazza del Campo set within a ring of gothic palaces, Pisa, with its Piazza dei Miracoli in which rises the renowned Leaning Tower; Lucca with its still intact medieval village structure; Arezzo with its beautiful frescos; Grosseto its old center surrounded by the Medici walls and many other Tuscan cities and towns.

The Best of Florence Ancient Shops
A walking tour will also shed light on Florence's historical stores. The mid-1800s was a period when Florence was the capital of Italy, and the city saw the birth of elegant cafés, markets, fashion boutiques, and beauty stores which are still in business today.

Events in Florence
Maggio Musicale Fiorentino:
The oldest and most famous musical festival in Italy, founded in 1933. Florence plays host to opera producions, international orchestras and ballets, with a line-up few other festivals can rival. The festival is held between April and June.

Restaurants in Florence
Targa Bistrot Restaurant - Florence
Passion and enthusiasm, culture and a little "savoir faire" are the main ingredients of Caffè Concerto's formula.
How can one describe BISTROT TARGA's cooking? There are lines of thought. Gabriel's, in his role as Executive Chef. The crew perceive them, assimilate them and use them to give full rein to their creativity. Generous, in continuous evolution in keeping with the changing aromas, watchful of the colours of the flavours. But, although very "inspired", no-one loses that cultural notion of continuously changing tastes, customs and times. So here, for example, with a ladle of passion, a pinch of salt and a touch of irony, a simple dish of spaghetti with tomato sauce reigns over all!
Venice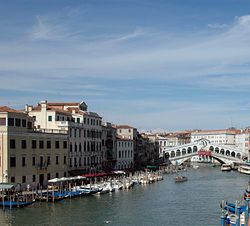 For however long you stay in Italy, Venice will be for sure one of the highlights of your trip. One of the world's most enchanting and beautiful cities, Venice only gets better with age. The special thing about this city is the only way you can get around is by foot or through canals filled with water; there are no cars in Venice. While you are here, visit St. Marks Square, which includes the St. Mark's Basilica and other magnificent areas to be discovered. The Canal Grande is also not to be missed, which is considered to be the "main street" of the city. Its uniqueness and picturesque scenery makes it an unforgettable highlight of you trip. Throughout the city, there are many museums and galleries where tourists can go see the beauty and exquisite gothic architecture at it best. Venice, known as Queen of the Water, famed for it's canals.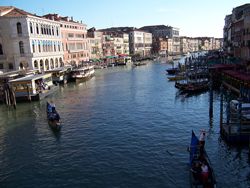 Venice is one of the must see cities in the world. Venice is Europe's capital of romance. In every sense. Because it is both the ideal secluded getaway and because it has, for centuries, been one of the main inspirations behind the rich, cultural indulgences that the textbooks call Romanticism. Think of the legends of Casanova, masked balls, the Grand Tours of Europe's aristocracy, gondola and canals. Lurking round every corner are the shadows of another past!



The Best of Venice Ancient Shops




The Historical Caffè Florian


It is regarded as one of the most ancient cafès in Italy and also due to its prestigious position, just under the arcade of Procuratie Nuove in St. Mark Square, it is almost a symbol of Venice.
It is still the place where Venice and the world come to meet and where you could sit close to some renewed characters and cinema stars. Among other things it offers a wide range of unique products too, such as different kinds of coffees and teas, room fragrances, accessories as silk scarves and ties.

Events in Venice


Venice Biennale


Founded in 1895, the Venice Biennale of Modern Art is one of the most prestigious cultural institutions in the world. Venice Biennale runs in and around the international pavilions of the Public Gardens between June and November. The Biennale showcases artistic and cultural trends from all over the world.



Restaurants in Venice




ANTICO MARTINI Restaurant

– Venezia
One of Venice's top restaurants started out in 1720 as a cafe, and the Baldi family has since 1921 retained its airy, clubby atmosphere, especially at the outdoor tables in summertime. Venetian specialties such as risotto di frutti di mare and fegato alla Veneziana are prepared perfectly here. They also run a piano bar nearby at San Marco 2007 Wednesday through Monday from 10pm.