We carefully planned unique itineraries with sceneries that will leave you breathless. We would like to invite you to travel as you have never done bifore. You will have the time to taste local delicacies and to breathe the atmosphere coming from narrow medieval streets.
Magnificent Renaissance villas on the hills of

Venice Region

The other side of

Tuscany

Cuisine, Culture, and Countryside of

Umbria

The warmth of

Capri's

sun and its deep blue sea



Magnificent Renaissance villas on gentle hills of Venice Region
Veneto has the largest concentration of Renaissance villas in Italy (Palladian villas). Find out more about these vacation homes where "la dolce vita" was enjoyed at its fullest.Dances, concerts, intellectual gatherings and parties were hosted—in a distant and not so distant past—daily during the summertime. You will discover architectural wonders with splendid artifacts.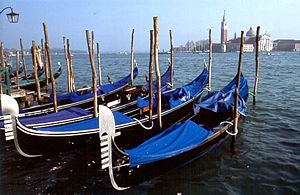 We visit a number of small towns like Bassano del Grappa, Asolo, Castelfranco Veneto, and more, where you can get a real feeling for the way Italians live. You'll visit beautiful historical centers where you can stroll at your leisure, walk along medieval walls or visit artisans' shops where they make pottery or grappa.

Veneto is also the region where you can visit cities with incredible cultural and artistic monuments. From the Roman Arena in Verona to the Teatro Olimpico in Vicenza (one of the first covered theatres in Europe); from Giotto's masterpiece Scrovegni Chapel in Padua to the canals of Treviso.

Enjoy a typical dish of the region, toast with some local wine. Appreciate and understand why food is so much part of the Italian social and cultural life.
The other side of Tuscany
Tuscany, one of the most popular destinations in Italy, is often reduced to a quick visit in overcrowded locations. Find the time to breathe the artistic and cultural beauties that gave birth to the Renaissance. Visit the Tuscan coast from Lucca to Cinque Terre.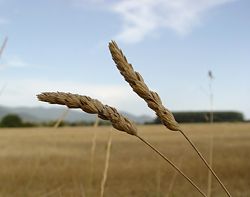 The Renaissance town of Lucca is a delightful walled city with a street plan that dates back to Roman time. The Duomo, S. Michele in Foro and the Piazza del Mercato will be pleasant surprises along with some medieval towers for a unique view of the city. What a place to start discovering the other side of Tuscany!

Enjoy the luscious vineyards of the Chianti region with its quaint little villages and have a delicious "Wine tasting" in castles and villas of the region.

You are missing an important part of Tuscan life if you do not try the local cuisine. Every evening you will sample amazing Tuscan dishes and you will appreciate the old tradition of this beautiful land.

And we haven't even mentioned Florence . . . but more on these destinations when we're in Tuscany!
Cuisine, Culture, and Countryside of Umbria
Umbria is the green heart of Italy. Away from major highways, it is a region blessed with a gentle pastoral countryside, peaceful hills and high mountains.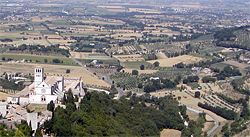 But Umbria offers even more than natural beauty. From Giotto's frescoes to the many Romanesque churches.

The cultural renaissance also started here with the spreading of monasteries and abbeys, places where religion and culture met.

Our tour focuses on the exploration of the natural beauties and the artistic and cultural life of Umbria.

Umbria's local delicacies match the fame of more renowned regions. From the variety of olive oils to the unique dry cured prosciutto of Norcia, from the mouth watering sheep cheeses to the exquisite and rare black truffles... We uncover culinary and cultural delights such as these and more in the charming country towns of Umbria.
The warmth of Capri's sun and its deep blue sea
This tour is especially designed for relaxation. No quick packing and unpacking. You will visit Capri and Amalfi Coast with Ravello, Positano, Sorrento ...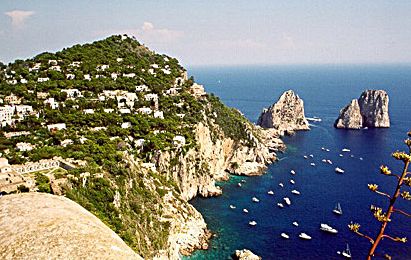 While in Sorrento, you will take day tours to nearby locations such as Pompeii, Amalfi, and Ravello. In the evenings you will return to your splendid room and sip a refreshment while enjoying a stunning view of the bay.

In Capri you will explore all the corners of this incredible island: you will visit Tiberius' villa in some of the most panoramic places on the island with a unique view of the bay of Naples and Mt. Vesuvius.

Of course there are many more things we could plan to do: a private boat trip around Capri, a visit to Blu Grotto and ... the shopping in its famous and trandy showroom!