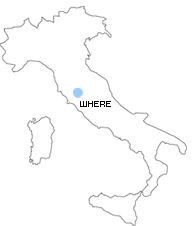 Even if you have only visited Terme di Saturnia Spa Resort for the day, you'll know that it is special, a place where the natural benefits of the hot spring water regenerate the body and comfort the soul.

At Terme di Saturnia everything is focused on guest's well being. Their psycho-physical balance is given the utmost care and their well being is to be build and mainteined through five equally fundamental and integral elements such as

hydrotherapy

,

beauty

,

stress managment

,

diet

and

fitness

.

HYDROTHERAPHY
Its thermal water well makes the Terme di Saturnia famous in the word. The water of Saturnia has healthy and stimulant proprieties, working on skin, breathing functions, and muscolar-shceletrical. Water is used following the most classical yet modern hydrotherapies: Baleotherapy, an hydromassage, from the new water paths to the classic thermal cures.

BEAUTY TREATMENTS
All beauty treatments use Terme di Saturnia Skin-Care Line. These unique and exclusive products contain Bioglea™, a thermal plankton extract originated from Saturnia thermal waters.

STRESS MANAGMENT
A dream vacation is exactly what you need to fight stress . Just "switch off" and go where expert people can take good care of you and take you by the hand to a new physical and mental status. Terme di Saturnia can be that place, where you can spend your dream vacation. and now free you mind, and dive into your emittance's archetype: water.

DIET SERVICE
Besides low-caloric diets aimed at weight loss, the guests can follow diets specifically developed in order to help treating certain deseases (diabetes, colitis, etc). All diets plan are personalized and can be easily continued at home. This program is completed by a series of massages and guided exercises, which increase its effectiveness.

FITNESS
Terme di Saturnia is the ideal environment for a program of fitness, providing a total renewal of the body. The fitness program is not mere physical training but a very special mix of activities geared towards total well being. Each guest can follow a specific program of effective and well-designed lessons, based on her/his requirements and aims. The training schedule always includes aerobic or cardiovascular activities, muscle toning, stretching and relaxation techniques. Those who wish can take advantage of Personal Training, where the guest are followed step by step by an instructor on a one-to-one basis.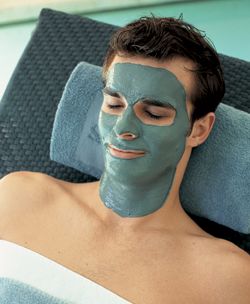 PLAN WELLBEEING
A few wellbeeing programs of Terme di Saturnia Spa:
Remise en forme
This program is dedicated to those guests who desire di fully recover their psycho-physical fitness, combining a relaxing vacation with the reawekening of their body.
Aquarelax
This program is dedicated to those guests who desire to recover a sense of well-being and complete relaxation in just one week. After years or research The Terme of Saturnia are able to offer a unique experience, a voyage full of new sensations in the realm of water that will enable our guests to discover a new way to live in harmony with their body and their spirit.
Tonicity and celllulitis
The many-years experience allows to offer specific solutions to combat cellulite and circulatory disorder that often cause fatigue, leg swelling and heaviness.
Total beauty
This program is dedicated to those who want to combine the benefits of thermal waters with a full immersion in the esclusive Terme di Saturnia's beauty tratments.
Life quality medical program
This program is based on the most up-to-date principles of physiological medicine and is designed for those looking to prolong their psychophysical well-being.
Skin quality program
This program, recommended for skin that is starting to show signs of ageing, consists of a series of specific treatments combined with periods of total relaxation.

LIMPHA OF SATURNIA. YOUTH THAT DOESN'T AGE
Terme di Saturnia Spa Resort gives you LIMPHA of Saturnia, an exclusive and personalized course designed to help you preserve your youth by improving your quality of life.
Evalutation of Biological Age
The Saturnia thermal resort welcomes every guest with a team of experts who evaluate their biological age. The first phase of the program is actually a moment of intense listening, through which the physician tries to construct a comprehensive picture of the individual's actual well-being by means of:
· Case-history appraisal
· Evaluation of general spirits
· Evaluation of stress level
· Evaluation of memory
· Skin evaluation
· Evaluation of articular flexibility
The Treatments
In the second step, immediately after the evaluation of biological age, the doctor prepares a personalized course for the guest, which indicates all the recommended treatments to improve their quality of life.
The Take Home Program
At this point each guest, more informed about their own state of well-being and of the behaviour needed to be rectified so as to increase and prolong it, can continue to conveniently follow the advice and the precautions of their own personal LIMPHA of Saturnia at home and RELISH A NEW, HEALTHIER, MORE BALANCED AND ENJOYABLE LIFESTYLE. ABOVE ALL PERFECTLY ATTUNED TO THEIR BODY AND SOUL.